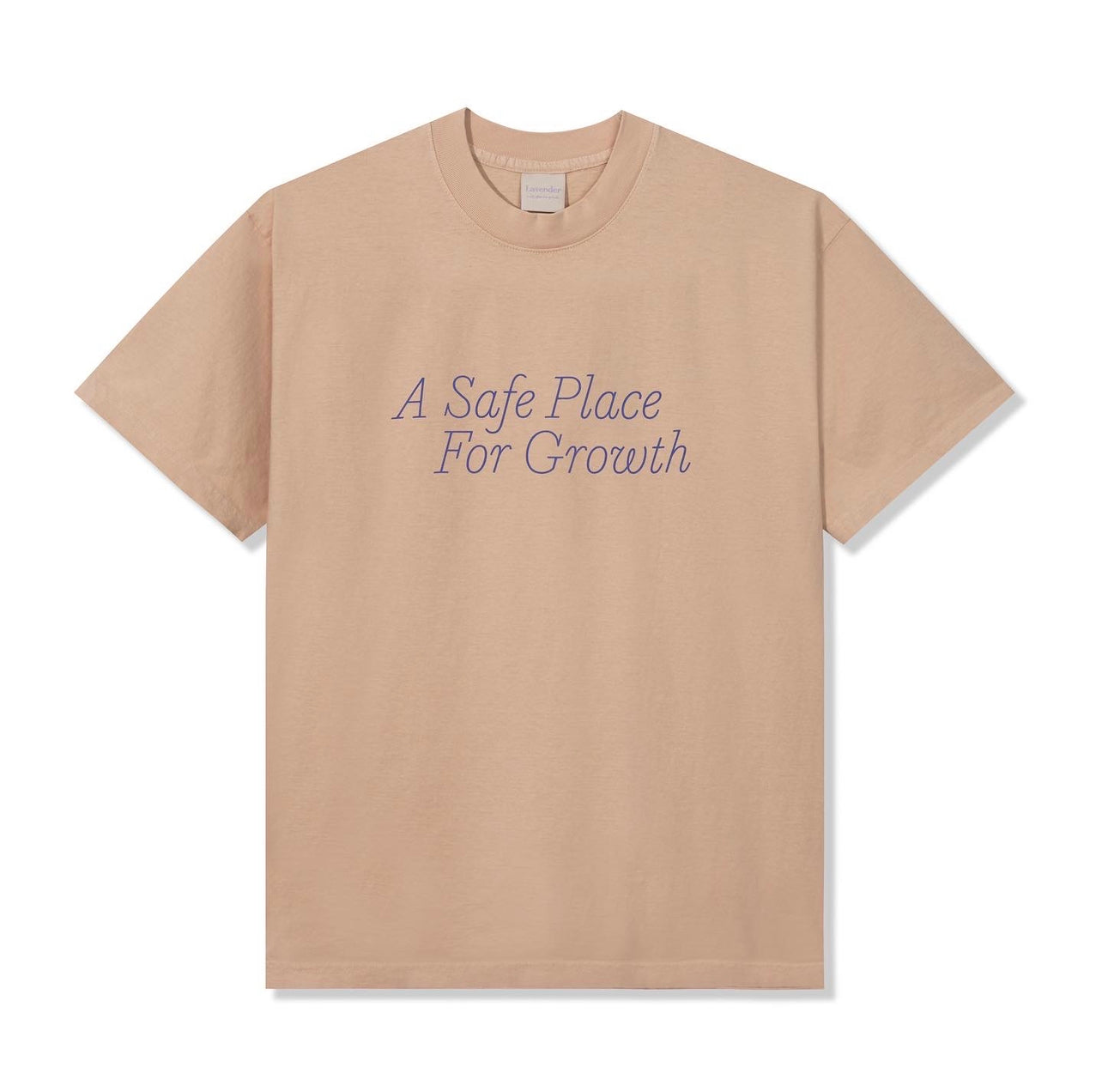 A Safe Place For Growth 
Made of 100% USA cotton, this beefy, durable tee is virtually shrink free as a result of garment dyeing. Washed with natural enzymes, resulting in a broken-in feel, this T-shirt feels like you just pulled it out a box from the 90s.
Unisex

Printed on LAA

Made in USA

100% - 6.5ozCotton

Thick Collar 
Refer to our Shipping and Refund Policy. Not responsible for lost packages.
a safe place t-shirt